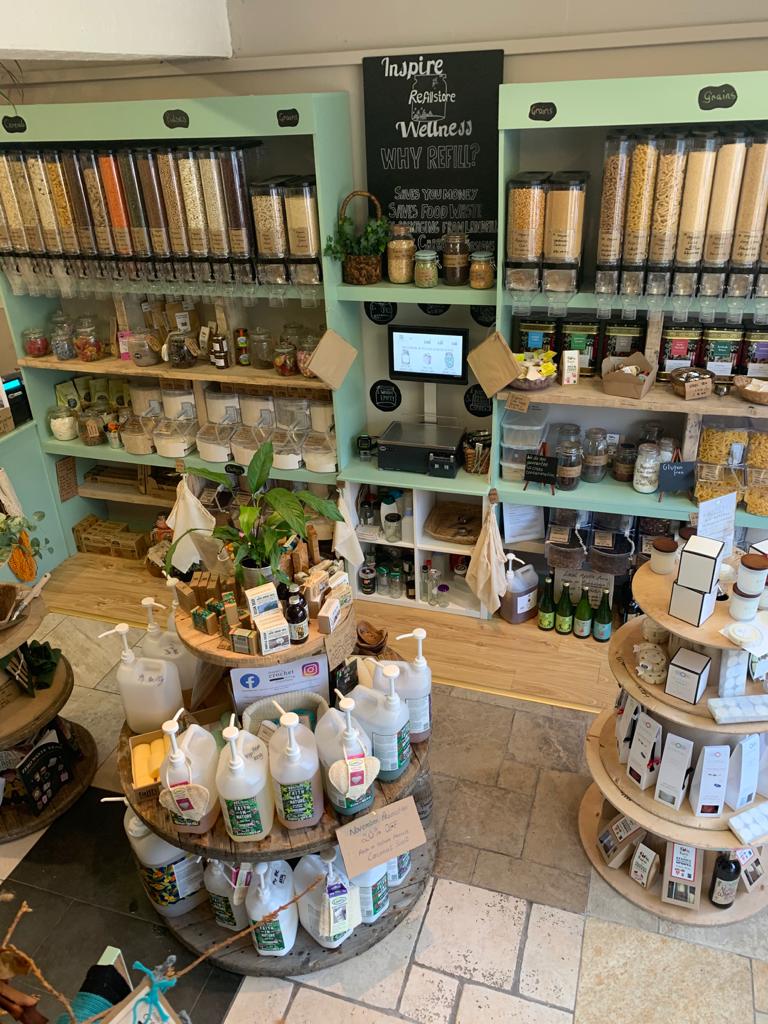 WelcomeToInspireWellness

Welcome to our Zero Waste Refill Store in Banbridge!
Since our first day in business, Inspire Wellness has been offering our customers the means to shop sustainably: both at no added cost to the Earth and at prices that don't cost the Earth!
Our online store captures the spirit of our shop on Bridge Street, and we ensure a continuous variety of fantastic products. Check it out and start shopping today!
Slide

SHOP IN STORE
59 Bridge St, Banbridge

CLICK & COLLECT
orders ready next day

LOCAL DELIVERY
free for orders over £30
Slide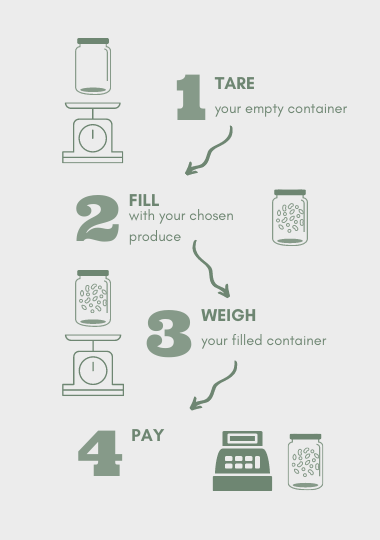 Inspire Wellness uses large dispensers, scoop systems and jars to store products that would ordinarily be wrapped in single use packaging.

Customers can bring their own containers to be refilled thus eliminating the need for all of the unnecessary packaging.

You tare (or weigh) your container first, before being filled with the desired product. This can then be re-weighed at the till, with the weight of the container then being deducted from the total amount.

By giving customers the option to buy as much or as little as they need, both cost and food waste can be reduced.
Slide
We only have one Planet; Let's LOVE it!

By choosing to buy from Inspire Wellness you can decrease your household plastic consumption by up to 80%.

We sell a wide range of dried foods and zero waste lifestyle products, offering a plastic free alternative to the packaged items typically found in supermarkets. Stored in easy to use dispensers and jars, customers are encouraged to bring in their empty containers, fill them with as little or as much as they like before they are weighed again and paid for at the till – each time doing so reducing the amount of single use plastic on the planet.
Slide
Where possible, we use local suppliers & local crafters; we buy dry foods in bulk, reducing the amount of deliveries and therefore carbon omissions produced.

Our personal care and household products are made with Love, always cruelty free and contain no plastic.
Address:
59 Bridge St, Banbridge BT32 3JL
Hours:
Monday

10:00 am – 5:00 pm

Tuesday

10:00 am – 5:00 pm

Wednesday

10:00 am – 5:00 pm

Thursday

10:00 am – 5:00 pm

Friday

10:00 am – 5:00 pm

Saturday

10:00 am – 5:00 pm

Sunday

Closed