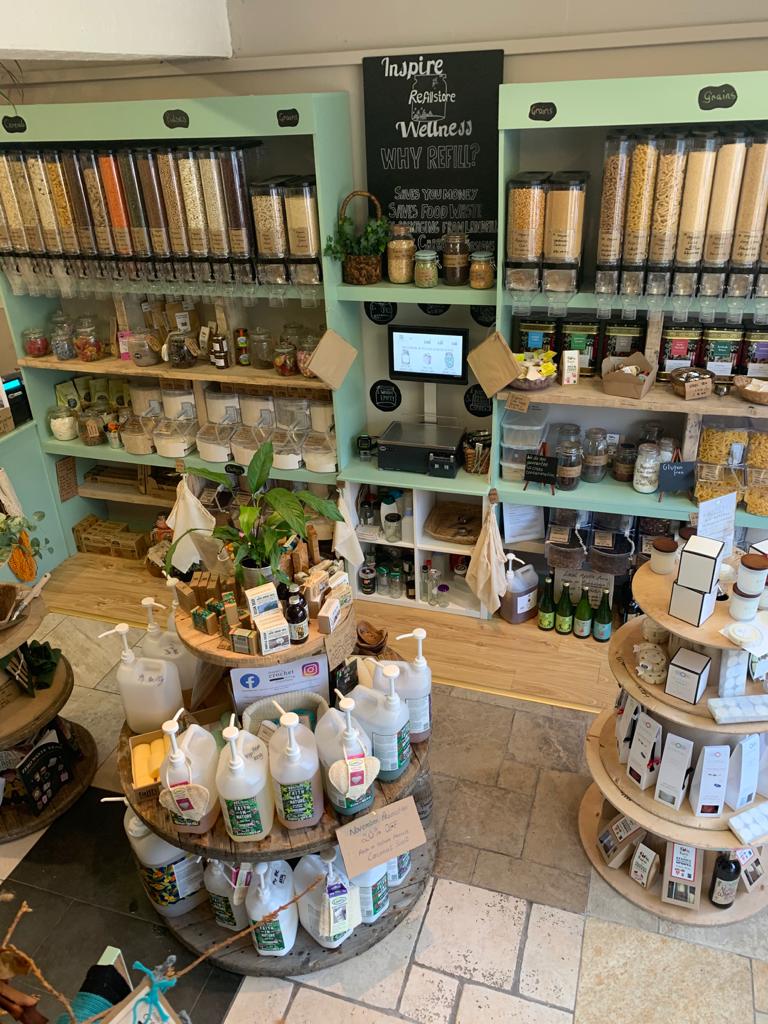 WelcomeToInspireWellness

Welcome to our Zero Waste Refill Store in Banbridge!
Since our first day in business, Inspire Wellness has been offering our customers the means to shop sustainably: both at no added cost to the Earth and at prices that don't cost the Earth!
Our online store captures the spirit of our shop on Bridge Street, and we ensure a continuous variety of fantastic products. Check it out and start shopping today!
IN STORE
59 Bridge St, Banbridge
FREE LOCAL DELIVERY
on orders over £30
CLICK & COLLECT
next day in-store collection available
Slide
Plastic waste cannot be erased. It needs to be cleaned up.
By choosing to buy from Inspire Wellness you can decrease your household plastic consumption by up to 80%.

We sell a wide range of dried whole foods and zero waste lifestyle products, offering a plastic free alternative to the packaged items typically found in supermarkets. Stored in easy to use dispensers and jars, customers are encouraged to bring in their empty containers, fill them with as little or as much as they like before they are weighed again and paid for at the till – each time doing so reducing the amount of single use plastic on the planet.
Slide
Organic Whole Foods & Locally Sourced Products
Where possible, we use local suppliers & local crafters; we buy dry foods in bulk, reducing the amount of deliveries and therefore carbon omissions produced.

Our personal care and household products are made with Love, always cruelty free and contain no plastic.